👑 5 Ways to Embrace Your Inner Fairy Queen 👑
While we are in the window of this full moon in Taurus (every new and full moon has a 2 week cycle of integration), let's have some fun talking about embracing our inner fairy queen.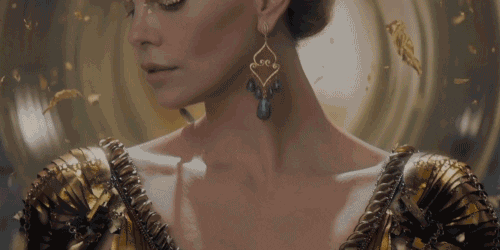 👑 Fairy Queen Tip #1 👑
Work with the cycles of nature
A true fairy queen knows that we are nothing without working with the elements and how to tap into being in and around them energetically. For me, as an astrologer and fairy soul, I track the sun AND the moon. Many people are familiar with the zodiac season we are in (Scorpio, Taurus, Sagittarius etc.), but they often neglect following the moon cycles we are in as well.


Tracking the moon helps us relate to our moods, feelings, and that which is subconscious. Its an amazing way for helping us regulate our feelings, self soothe, and tap into "what is best for me to do right now". Plus, its fun to just track what is happening in the stars! Each moon transit (approximately 2-3 days long) will alchemize in a particular way with the current transits we are in, and this imprint of energy forms a "collective" feeling that we are all in. Combine this with your own personal energetic imprints and you work true magic, my dears.


For added bonuses, follow the Wheel of the Year calendar instead of the traditional Gregorian calendar. It works the true cycles and rhythms of nature and not just the man made or hand forced ones.


Top Tip: Get a Personal Sign Planner or Personal Moon Planner from me! You can read more about that at the bottom of this blog post.


👑 Fairy Queen Tip #2 👑
Adorn yourself with beautiful earth kind things
If there is one thing Taurian energy knows how to embrace, it is adorning yourself with beautiful things. Treating our body and auric field with love is a way we affirm love to ourselves. These little acts of self care affirm "Yes, I am worth it." We do embody a different energy when we look and feel good, and we know that, even if at a subconscious level.


Here are some ways you can bring this fairy queen tip to life:
- Bring wearable crystal jewelry into your life. You will harness not only their energetic powers but also look and feel beautiful along the way.
- Work with essential oils. Scent is a powerful mood booster, and it eo's can also be enlightening, cleansing, and energetically powerful in their own right. If you don't own an essential oil diffuser, you could do a diffuser bracelet too. I like the non-fuss company Jade Bloom oils.
- Embrace sustainable fashion. Fairies care about supporting the environment, and when we do too we feel good and help our Earth who needs it.
- Use luscious eco-friendly lotions like coconut oil, shea butter, and almond oil to soothe your skin and skip the dyes and bad vibes that come from animal testing of many mainstream products.


Top Tip: Need some inspo? Check out my eco-fairy guide for many recos on these things!


👑 Fairy Queen Tip #3 👑
Bring some glitter into it
Use silver and gold metallic markers to write affirmations for yourself. Try silver marker on bright green paper for money affirmations and gold marker on yellow paper for self confidence. The act of writing out these affirmations and keeping them in a sacred space is another act of self love to offer yourself.


I love doing my own nails. Its eco fairy and budget saving, and you skip the nail salon chemicals. I especially love adorning them with sparkly or bright colors. Check out RoxxPolish's crystal infused nail polish in tiger's eye, danburite, or labradorite shades.

You can use coupon code JFA10 for 10% off at the

Roxx Polish Etsy shop here

if you would like.


Harness a golden body glow in a natural and subtly beautiful way. I recently treated myself to the All Over Glow from 100% Pure and decided to use it as a liquid makeup hilighter. Pump one teeny tiny pump (a little goes a long way) onto your finger, then swipe it on your cheekbones, under your brow bones, at the tip of your nose, and along your cupid's bow. Voila! Natural and vegan glitter glow!


You can also check out Fairybell powder by Southern Magnolia Minerals. I've used this one to brighten up the inner corners of my eyes and along my lids as a shadow as well.


Top Tip: On a budget? Mix some non-toxic, body safe glitter with coconut oil and adorn along your collarbone. Sparkle delight will be surely be had.


👑 Fairy Queen Tip #4 👑
Get empowered about being YOU
I was recently reminded in my YouTube travels of how just how many of us women struggle with self image and loving ourselves. I have even read that sultry women like Megan Fox struggle with self confidence, and I watched an interview once where Goldie Hawn could list all of the things she perceived as wrong with herself when she was a supermodel. As Amy Schumer said in that interview, "Even the most gorgeous women have these insecurities."


Don't feel having that magical body, right partner, right bank account, or right rug in your home is what makes you special. These things can make us feel happier and more high on life, oh yes. But it is not them that do that alone. YOU make you special. All of the unique attributes about you, your energetic stamp on the world, your purpose...that's what matters the most. The more you get in tune with your worth regardless of who you are with, or what you try to attach yourself to, the more you will thrive like no other.


This is a hard lesson for all of us to learn. We often attach ourselves to that "next best thing" or think we need "just one more" of this or that to be fully satisfied. The truth is that money and things are tools we use to feel joy. They are just the conduit for the joy. Having money to play with helps, oh yes! But just remember that it is the playing within in and around the use of it that brings the greatest joy. Money is meant to flow. We are meant to give, and we are meant to receive.


Top Tip: Bring in some music inspo that brings good self-empowerment cheer. Sam Smith and Demi Lovato have strong Taurus aspects in their own astro charts and have music that can't be beat!


👑 Fairy Queen Tip #5 👑
Take Time Outs for Fairy Care
Being a fairy queen is also about reminding yourself you don't have to be "on" all the time. There is nothing wrong with a night in to watch a movie, snuggle in bed with your furbaby and light non-toxic tealights all around (I like the eco-friendly Goodlight tealights). If you are entrepreneur like me (or even if you just have a side hustle), it can be sooooo easy to just keep going and going and never stop. Clear out a day you don't work and just practice being in flow. Perhaps its cleaning and cooking you make of that day, or crafting and coloring. Either way, just make that day devoted to you and your needs.


Maybe spruce it up a little bit by wearing just a bra and thong and matching socks while you movie it up. I love me some MeUndies for sustainable yet playful fashion; you can shop with this link and get 20% off your first purchase. Ask yourself what could you do to love on your body and embrace your own deliciousness...just for you?
Top Tip: Be pre-prepared for self care. Make a go-to list of self care movies and a self care playlist that you can tap into anytime you need it.




🌙

Want to harness the magic of the moon cycles? I offer customized astrology reports in the form of Personal Moon Planners and Personal Sign Planners. These are not auto generated reports, my dears...oh no, no! Each one is custom made by me based on your natal chart offering you advice, guidance and suggestions around a particular zodiac season (Personal Sign Planner) or moon transit (Personal Moon Planner). Choose one of these and it can be yours to keep for a lifetime for just $111. Note that these reports do not include current transits. Email me at julieannfae@gmail.com

to get set up with your own!

🌙


Julie Ann Fae is a Professional Astrologer and Certified Angel Card Reader. She weaves together the magic of the moon, stars, and planets with fairy flair. She uses oracle cards and astrology to enliven, enlighten and inspire others. Check out more on this blog and visit her offerings at julieannfae.com.
Note: External links may be affiliate and qualifying purchases may receive a small commission. All products are always picked out by me with love!